DELIVERING SMILES TO THE NHS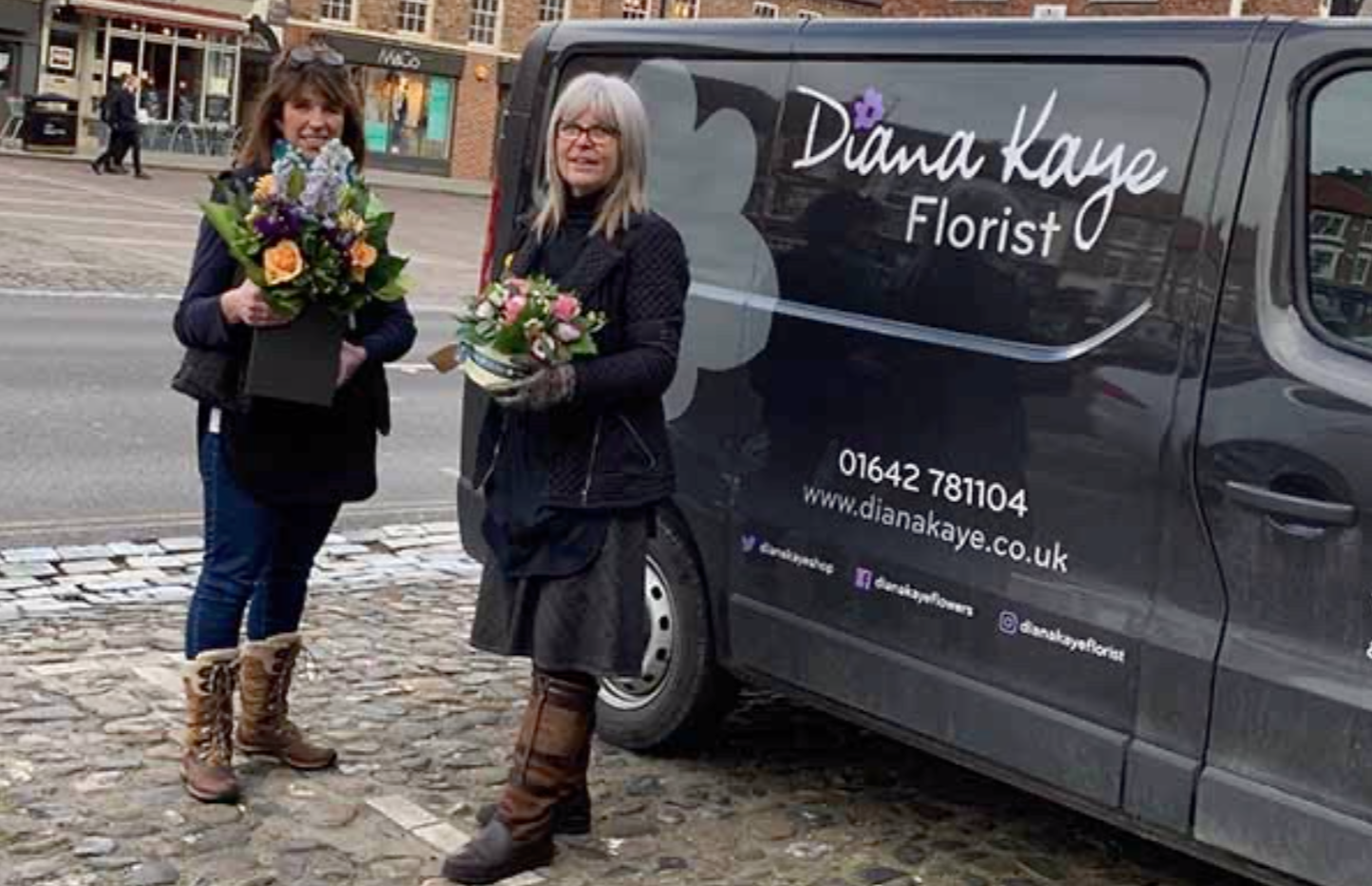 COVID-19 Pandemic arrived in the north east and had a dramatic affect on our stores in Newcastle and Yarm in the middle of our bushiest week of the year … With Mothering Sunday 4 days away and a sea of flowers all around us, Fenwick announced that they would be closing the store within 24 hours. As our Newcastle store is a concession within the Fenwick store we were left with a huge dilemma.
With so much confusion and uncertainty all around together with everyone being so scared it really turned what is usually such a lovely peak period, bringing smiles to Mums across the North East of England, into a flower nightmare.
Instantly we had to turn two busy high street shops into an online business. (www.dianakaye.co.uk)
A challenge but one we were devoted to achieving !
The DK team worked the clock around to complete stunning flowering bouquets to all our loyal customers and Mums. This years Mothering Sunday was more important than any before with so many families not being allowed to be together.
With thousands of pounds of stock left from our closed store we decided to brighten the day of the wonderful staff at The University Hospital
Of North Tees. It was a totally heart warming moment that will never be forgotten. Bringing smiles to the dedicated wonderful NHS workers was without a doubt the high point of a week that I'm sure we all want to forget.
Lesson learnt … when things go wrong, find a positive !